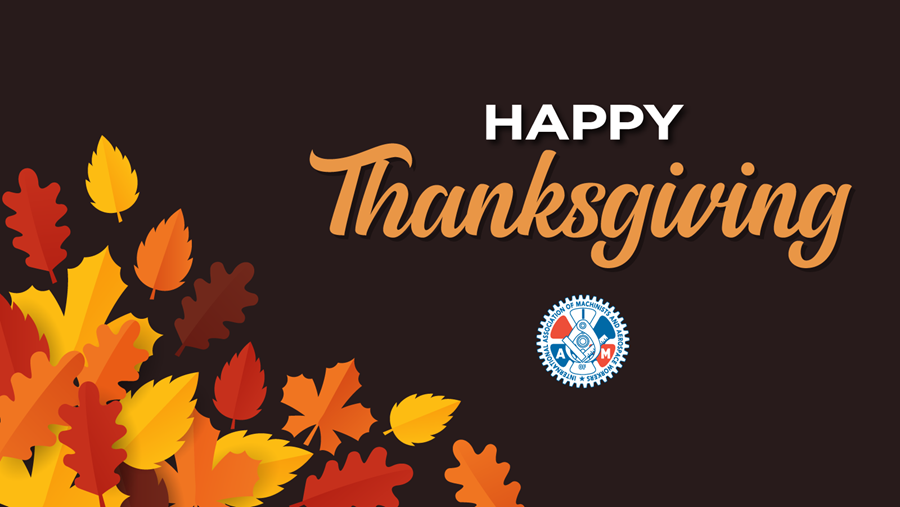 Dear IAM Family,
As we celebrate Thanksgiving, I can't help but feel a deep sense of gratitude. To the 600,000 IAM members who placed their trust in me as International President, I am genuinely thankful. But most of all, I want to express my heartfelt gratitude to all of you who are making a positive impact in the lives of others, no matter how big or small. Your contributions are truly making a difference, and I thank you from the bottom of my heart.
We are sincerely grateful for you and all IAM dedicated members in essential industries such as aerospace, transportation, federal government, automotive, defense, woodworking, and more. These industries thrive during the bustling holiday season thanks to your hard work.
As we celebrate Thanksgiving with our loved ones, let's pause and express our appreciation for the hardworking people who make our communities and country move forward. Their tireless efforts enable us to relish in cherished traditions and forge unforgettable memories year after year.
IAM family, your dedication and tenacity have and continue to leave a strong mark on our union and myself. Your hard work will always serve as an inspiration to us all.
On behalf of the IAM Executive Council, I wish you all a happy, healthy and safe Thanksgiving.
Sincerely,
Robert Martinez Jr.
International President